Welcome to McBride Pre-Kindergarten Academy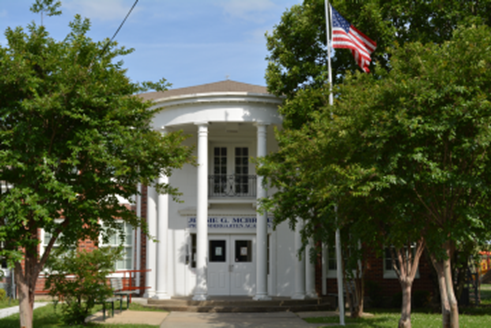 School Vision
Welcome to my world!!!!! A world where the four-year-old is always right. A world that embraces the mistakes and builds on the successes of young children. This world that we call "McBride Pre-Kindergarten Academy," is like none that you will ever see in the state of Mississippi or even the United States of America. This captivating and innovative environment was designed with the hopes and dream for the future of any and every four-year-old in mind. From the ceiling to the floors, we got it covered. No stone was left unturned when it came to what makes children so happy that their academic success becomes an additive to their joy
Education is the hook, but captivating their minds and hearts is the bait that keep students encouraged and excited about learning. The beginning can always give you a great prediction of what these lives have ahead of them. McBride offers the best start for education that can be offered in the state of Mississippi. We are the first accredited stand-alone preschool in the state of Mississippi and this accreditation has met the National AdvancED Standards for all institutions of learning. This facility is not only state of art in technology, but literature and cultural experiences are cultivated as well.
Tamalyn Williams Ed.D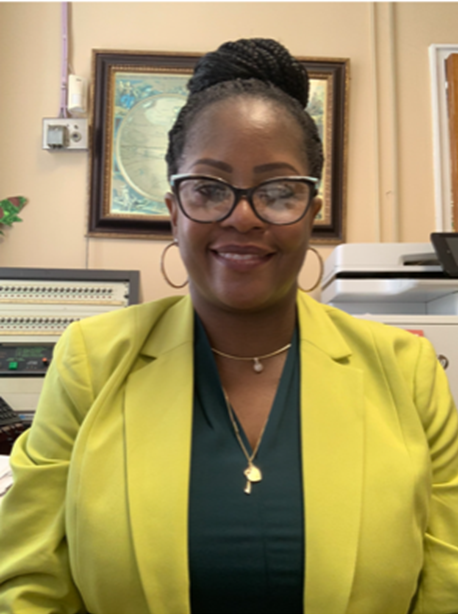 McBride Pre-Kindergarten Academy Staff
2022-2023
"Celebrate RED RIBBON WEEK"
Not just for a week, but for life!!!
So Far at the Academy........RED RIBBON WEEK DAY 1!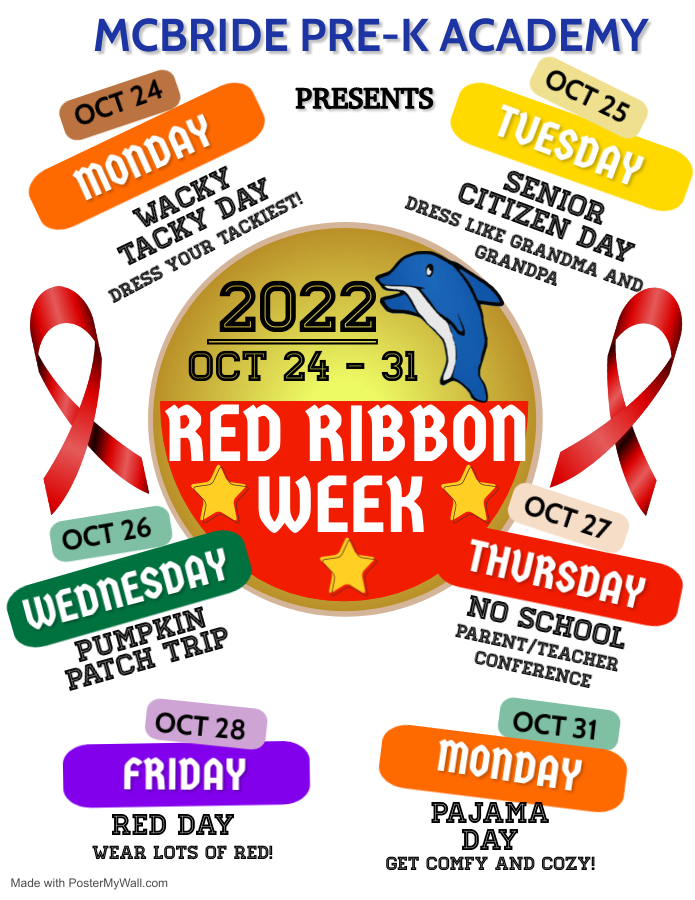 Safety + Supervision + Scores = Student Success